Leverages
·
Lisbon, Oporto
·
Hybrid Remote
Agile Coach
Make an impact by working for sectors where technology is the enabler, where everything is ground-breaking and there's a constant need to be innovative. Be part of the team that combines business knowledge, technological edge and a design experience - who complement and help each other in developing solutions and experiences for digital clients. Face challenges and learn other ways of thinking and seeing the world. There's always room for your energy and creativity.
About the role
Are you an Agile enthusiast looking to improve your skills as an Agile coach?
We are looking for an enthusiast Agile Coach to become part of our Celfocus Agility Lab collaborating on organization-wide initiatives.
Your goal is to help our teams and overall organization by increasing collaboration, innovation, and introducing techniques that promote adaptability and flexibility in the face of unpredictable circumstances.
You will invest part of your time collaborating with either Celfocus Teams in coaching, training, facilitation and helping them build agile strategies that fit their specific needs and context.
As part of your job, you will:
Act as change agent and demonstrate to the teams how the Agile processes and systems work;
Collaborating with other Agility Lab coaches on organization-wide initiatives such as creation and delivery of training program;
Performing Agile assessments in our teams for continuous improvement;
Contribute for the development of our system of understanding - Celfocus Agility Flow;
Facilitating Celfocus Agile communities events;
Guide and mentor multiple teams in the consistent practice of Agile concepts, including roles, ceremonies, processes, compliance, and tool usage within Celfocus Agile delivery context;
Improve application of Agile principles. Improve team understanding of Agile practices;
Assist with improving operational metrics in effectiveness, efficiency and quality;
Ensure that teams feedback is disseminated and communicated within the organization so that potential changes can be implemented enterprise-wide;
Participate in both the internal and external Agile community to stay abreast of challenges, leading practices, and emerging trends;
Continue to improve knowledge of Agile activities at Celfocus.
What are we looking for?
Passionate and interested in driving digital disruption both from a client and organizational (Celfocus) perspectives;
Good problem solver in a collaborative way;
Experience in Team development;
Demonstrating strong knowledge and background with Agile;
Prior experience coaching Agile teams;
Experience with different Agile practices such as Scrum, Kanban, XP, etc;
Knowledgeable about Software engineering practices (e.g., TDD, Continuous integration, Pair-Programming, real-time monitoring, etc.).
Personal traits:
Ability to adapt to different contexts, teams and Clients
Able to work mainly remote and also available to work on-site when needed
Teamwork skills but also sense of autonomy
Motivation for international projects and ok if travel is included
Willingness to collaborate with other players
Strong communication skills
We will support you by providing training and an intense induction of Agile to act as a Change Agent on a variety of cultural, management, digital and engineering topics.
We will provide you access to the Agile community including workshops, training, and conferences.


We want people who like to roll up their sleeves and open their minds. Believe this is you? Come join the Team!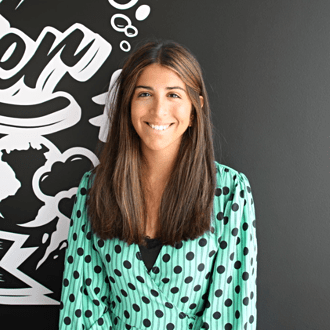 Contact
Miriam Silva
Talent Acquisition Senior Specialist – Talent Acquisition
About Celfocus
Celfocus delivers high-tech system integration services in the digital and cognitive space
As a Technology company, Celfocus accelerates Product & Service innovation, by promoting innovative digital capabilities and delivering business value in the most complex, mission-critical challenges.
From Strategy through Operations, collaborating in areas such as Actionable AI, Cognitive Automation and Digital – to produce the maximum benefits across Business & Technology.
Leverages
·
Lisbon, Oporto
·
Hybrid Remote
Agile Coach
Loading application form
Already working at Celfocus?
Let's recruit together and find your next colleague.