Make an impact by working for sectors where technology is the enabler, where everything is ground-breaking and there's a constant need to be innovative. Be part of the team that combines business knowledge, technological edge and a design experience - who complement and help each other in developing solutions and experiences for digital clients. Face challenges and learn other ways of thinking and seeing the world. There's always room for your energy and creativity.

About the role
The speed with which new data is generated daily is impressive, and it has become a challenge for organizations to adapt to this evolution and ensure that they can deploy and put in place a data strategy that better fits their goal allowing them to take advantage of the data generated and collected.
With the increase in the information generated by core systems, mobile applications and other sources, the demand for efficient data processing and storage solutions (cost, performance) is growing.
As a Data Architecture in analytics, you will have the following key responsibilities:
Support our clients on the data strategy path. Find solutions for optimizing data ecosystems capable of processing data in real-time or batch
Define effective solutions, able to address the business problems, taking ownership of the architecture strategy and decisions
Be able to design a complete data platform taking in consideration the solution requirements from data management, infrastructure, and security perspectives
Identify the data collection and processing mechanisms and tools
Determine the data storage strategy combining the necessary databases (e.g., NoSQL, relational databases) to achieve a performant and cost effectiveness storage layer
Produce technical and functional architecture documentation, including the security and communication requirements involved on the solution
Be able to communicate with the team and main stakeholders, presenting the architecture defined, covering the options and the decisions made during the design
Have technical leadership and communication skills
Coordinate Proof-of-concepts over new technologies and solutions, ensuring the scope and technical leadership, identifying the best practices in the market and the outputs
Support the movement/migration to the cloud, combining PaaS (Platform as a service) and SaaS (solution as a service) solutions.
What are we looking for?
Architecture notions (Data Lakes, DWH, other analytics related)
Experience in distribution-based architectures as Cloudera and/or cloud based;
Knowledge on Google cloud Platform Analytics solutions
Clear understanding and knowledge on the tools on the Big Data ecosystem (Spark, Kafka, HDFS, Hive, Impala, Flume)
Knowledge of NoSQL Databases as Hbase;
Security notions (Encryption/Authentication/Authorization) 
Knowledge of agile methodologies as Scrum, Kanban, etc;
Experience in code repository tools (e.g. git).
Nice to have:
Cloud knowledge (AWS, Azure)
Development with languages as Java, Scala, SQL, Shell Script, etc;
Use of Big Data Tools as Nifi, Storm,  etc;
Knowledge of NoSQL Databases as MongoDB, and cloud native such as DynamoDB;
Observability know-how (Grafana, Prometheus, JMX, AWS Cloudwatch, Google Cloud Monitoring, Elasticsearch) 
Personal traits:
Ability to adapt to different contexts, teams and Clients
Teamwork skills but also sense of autonomy
Motivation for international projects and ok if travel is included
Willingness to collaborate with other players
Strong communication skills
We want people who like to roll up their sleeves and open their minds. Believe this is you? Come join the Team! 
Department

Analytics

Locations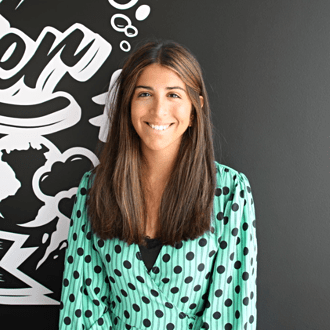 Contact
Miriam Silva
Talent Acquisition Senior Specialist – Talent Acquisition
About Celfocus
Celfocus delivers high-tech system integration services in the digital and cognitive space
As a Technology company, Celfocus accelerates Product & Service innovation, by promoting innovative digital capabilities and delivering business value in the most complex, mission-critical challenges.
From Strategy through Operations, collaborating in areas such as Actionable AI, Cognitive Automation and Digital – to produce the maximum benefits across Business & Technology.
Already working at Celfocus?
Let's recruit together and find your next colleague.