Leverages
·
Lisbon
·
Hybrid Remote
Offer Manager | Offer Development & Pre-Sales
Make an impact by working for sectors where technology is the enabler, where everything is ground-breaking and there's a constant need to be innovative. Be part of the team that combines business knowledge, technological edge and a design experience - who complement and help each other in developing solutions and experiences for digital clients. Face challenges and learn other ways of thinking and seeing the world. There's always room for your energy and creativity.
About the role

As an Offer Manager you will be responsible for shaping, defining, and co-creating go-to-market strategy and pre-sales and marketing collaterals for Celfocus offer(s), combining Celfocus' professional services with Celfocus' products and partners' products. You will be making Celfocus' value propositions clear to Celfocus customers, aligned with market trends, by doing market research and understanding the customers.
Using a customer-centric problem-solving skills and critical thinking you will be helping on pragmatic innovation of Celfocus' offers and solutions and communicating its value to internal and external audiences. You will identify capability gaps, opportunities to expand Celfocus' offers and create new innovative solutions with Celfocus business/technology units.
As an Offer Manager, you will be conducting pre-sales activities in direct interaction with Celfocus' prospects and customers, supporting Celfocus' Business Development and Client Engagement teams, opening new business opportunities.
In business opportunities, you will be working closely with the Celfocus' architects, engineering and design teams, and Celfocus' partners, to create the right solution to propose to the customer challenges and requirements, leading the winning solution, approach, and pricing strategy in Celfocus' proposals.
You will be challenged to think outside the box, challenge the status quo and have an entrepreneurial mindset. Be willing to work on new challenges within and outside your comfort zone. Be aware of market and technology trends, share knowledge with and learn from others in the organization, and contribute for Celfocus' roadmap of products and offers.
You will have the opportunity to participate in global industry events, as attendee, speaker or in panel debates with other industry lead people, expanding your network. You will also have access to and work with leading market research and industry associations as Gartner and TMForum.
Responsibilities
Offer Development: Create value proposition(s) to the market, by working closely with business/technology unites, driving the offer development processes and supporting creation of reusable Products, Assets or Frameworks.
Go-to-Market: Co-create offer materials/collaterals which explain and present the offer internally to Celfocus people and externally to customers and wider market. Produce thought-leadership articles where applicable, conduct marketing activities jointly with the Marketing team, and contribute to Celfocus' brand awareness.
(Pre-)Sales: Support Client Engagement on finding and qualifying leads and opportunities. Present the offer to prospects and customers, including demos of the product/solutions when applicable and available. Gather inputs from the customer, iterate the value proposition as per the learnings on pre-sales and proposal activities.
Proof-of-value: Lead Proof of Concepts/Proof of Value and Assessments as part of pre-sales activities to win business opportunities.
Proposals: Lead the bid strategy within the bid team, from qualification to deal closure, ensuring proposal alignment with Celfocus' strategy, proposal clarity, consistency, competitivity and feasibility. Work with the necessary people or team(s) get a clear solution for the customer, delivery approach and financials.
Communicate: Working collaboratively with other team members, prepare, conduct and/or support presentations (and demos where applicable and possible) in your domain of responsibility or expertise to customers as well as to internal or external Celfocus' events.
Lead & Coach: Lead by example, coach and help other team members growing in their work domain and career path, by sharing knowledge, collaborative work and frequent feedback.
What are we looking for?
Bachelor's or higher degree in Computer Science, Information Technology, Telecommunications Engineering or similar.
8+ years professional experience in IT, with relevant experience within a System Integrator / Software Consulting company or within a Telecommunications company. Hands-on experience on software development.
Excellent communication and presentation skills, and proficient in English.
Experience in technical pre-sales activities, project delivery estimation and ability to define and negotiate scope and project approach at technical level.
Functional knowledge of telco's business, products, services, organization, and processes, with particular emphasis on business-to-business (B2B) domain.
Functional knowledge of modern web application architectures, microservices, APIs and system integration architectures, cloud native architectures and technologies.
Functional knowledge of modern Analytics, Big Data, Data Streaming architectures and AI/ML technologies.
Functional knowledge of telco's BSS and OSS architecture and tools. Knowledge of industry standards on IT for Telecommunications – TMForum.
Functional knowledge of Product Management practices.
Knowledge of both waterfall and agile software delivery methodologies.
Personal traits:
Ability to adapt to different contexts, teams and Clients
Teamwork skills but also sense of autonomy
Motivation for international projects and ok if travel is included
Willingness to collaborate with other players
Strong communication skills


We want people who like to roll up their sleeves and open their minds. Believe this is you? Come join the Team!
Department

Leverages

Locations

Remote status

Hybrid Remote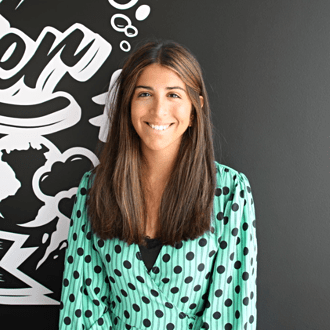 Contact
Miriam Silva
Talent Acquisition Senior Specialist – Talent Acquisition
About Celfocus
Celfocus delivers high-tech system integration services in the digital and cognitive space
As a Technology company, Celfocus accelerates Product & Service innovation, by promoting innovative digital capabilities and delivering business value in the most complex, mission-critical challenges.
From Strategy through Operations, collaborating in areas such as Actionable AI, Cognitive Automation and Digital – to produce the maximum benefits across Business & Technology.
Leverages
·
Lisbon
·
Hybrid Remote
Offer Manager | Offer Development & Pre-Sales
Loading application form
Already working at Celfocus?
Let's recruit together and find your next colleague.