Unleash your power! Growin consists on an ongoing and structure feedback system, while also being able to explore new opportunities, other geographies, and develop further skills.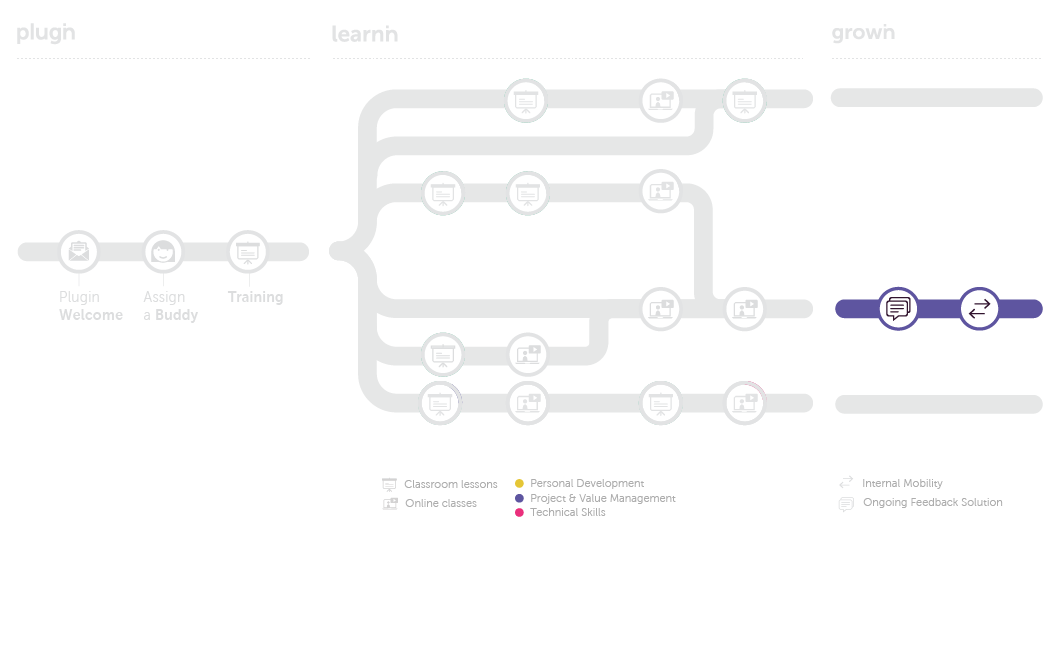 Receive and give constant feedback! Our interactive platform created for professional development, NOVA, is a disruptive feedback solution based on a 360º model that uses game design techniques. Embark on a journey, complete missions and score.
Growin also means recognition and new opportunities - take on a different challenge within Celfocus with our Internal Mobility Program.