Create your unique path! Learnin assures high quality training that fits your professional path and development goals, while you enjoy an amazing learning experience and who knows, be a trainer yourself.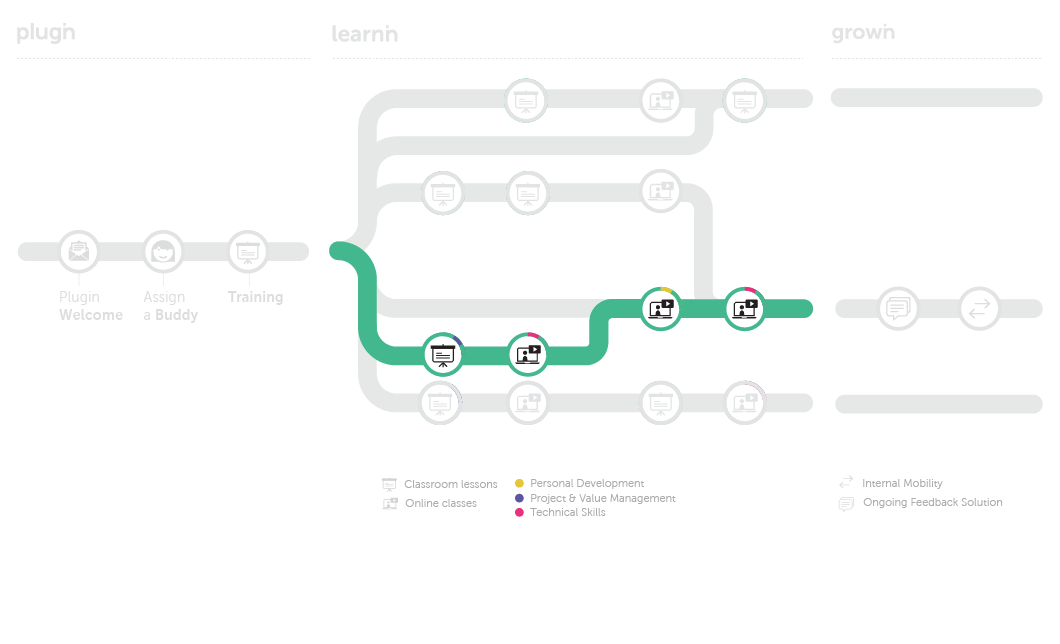 Not just a job, a career! With Learnin you will access recommended training in order to advance your skills across domains and become ready for your current and future challenges. You will have a learning path that considers your current or upcoming role and expertise, but you can also dive into other topics of interest along your way.
With a diverse and rich catalogue courses are hybrid – classroom & online – with a high component of technical training but also personal development and management.
Know more about Learnin

with Eva Reis