Hop on board! Plugin is an onboarding programme that guarantees that your first months are smooth sailing with core training, continuous feedback, close mentoring and fun.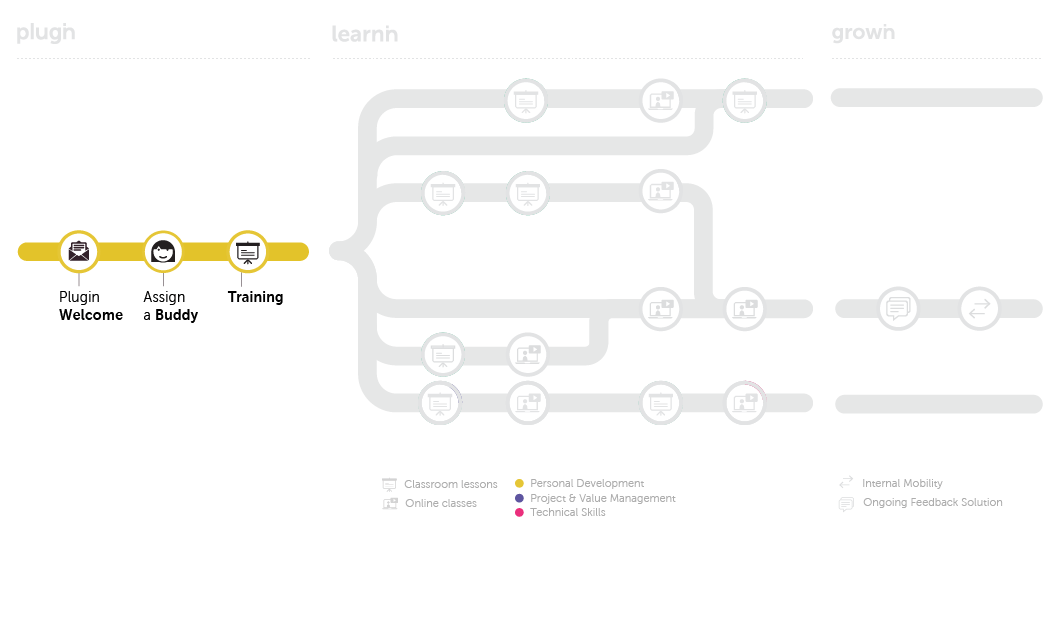 Know that there will always be someone to support you, your go-to & friendly face - offering advice and guidance regarding the day-to-day aspects of working at Celfocus, encouraging integration and answering your (many) possible doubts.
Learning is key! Plugin is filled with core training around business and project practices, methodologies and many other!